Services
Services for local bands and DJs:
32-channel, 16-track analog/digital hybrid recording and post production studio
Small and medium sound reinforcement systems
Stage lighting systems with trussing, intelligent lights and lasers
Power generators and stage canopies for outdoor events
We also are a licensed dealer and service center of select sound and light sytem manufacturers, for sale or lease to night clubs, houses of worship, residential home theater, or any other application you can think of!
[-0-]
Octagon Studio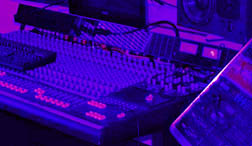 OK, so it's not octagonal yet. We're still searching for that perfect parcel of forested land to nestle our unique concept for an environmentally friendly, architectually forward sudio and retreat center. In design for over a decade, it will be a tranquil setting to inspire creativity. We can't wait!
For now we have a small location in Vancouver WA, with enough room for post production work, MIDI & loops, and limited vocal recording. We're planninging to relocate soon (summer 2007) to a neighborhood in Portland with enough space (physically and sonically) to add full band recording and warehouse space for our rental inventory, rehearsals and private events.
[-0-]
Sound and Lights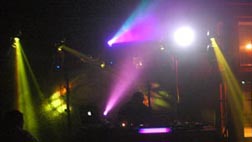 We offer a range of systems for rent, from small DJ rigs to medium stages with sound, monitors, lights and operators for any kind of event.
We sell and lease sound and light systems from small to large in any size or style. Specializing in nightclubs, houses of worship, outdoor events, home theaters, digital homes and offices, and other custom applications.
[-0-]
Send an email to Infinity6 Productions
When this form becomes functional, you will be able to email Infinity6 Productions right from this page, through our own mail server. Right now it doesn't work, so don't bother :)
[-0-]